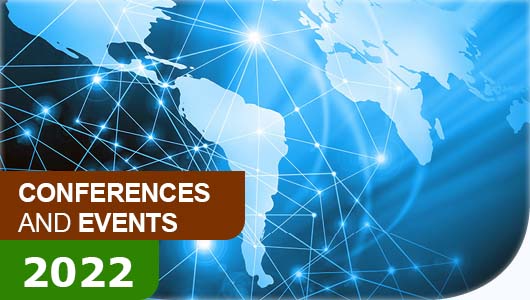 20 - 22 June 2022 | Smart Digital Futures (SDF-22)
KES Multi-theme Conference co-locating six of our most popular conferences: (Innovation in Medicine & Healthcare, Intelligent Decision Technologies, Human Centred Intelligent Systems, Agent & Multi-agent Systems, Smart Education & E-Learning and Smart Transportation Systems).
SDF-22 will be held in the city of Rhodes, Greece.
Details
-
http://sdf-22.kesinternational.org
16th International Conference on Agents and Multi-Agent Systems: Technology and Applications (AMSTA-22)
Details - http://amsta-22.kesinternational.org
15th International Conference on Human Centred Intelligent Systems (HCIS-22)
Details - http://hcis-22.kesinternational.org
14th International Conference on Intelligent Decision Technologies (IDT-22)
Details - http://idt-22.kesinternational.org
10th International Conference on Innovation in Medicine and Healthcare (InMed-22)
Details - http://inmed-22.kesinternational.org
9th International Conference on Smart Education and E-Learning (SEEL-22)
Details - http://seel-22.kesinternational.org
5th International Symposium on Smart Transportation Systems (STS-22)
Details - http://sts-22.kesinternational.org
---
7 - 9 September 2022 | 26th International Conference on Knowledge Based and Intelligent information and Engineering Systems (KES2022)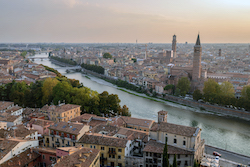 KES annual conference encompasses a broad spectrum of intelligent systems related subjects, including but not limited to: automation, neural networks, fuzzy techniques and systems, machine learning, computational neuroscience, and many more!
KES-22 will be held in the incredible city of Verona, Italy.
Details - http://kes2022.kesinternational.org
---
14 - 16 September 2022 | Smart Sustainable Technologies
Smart Sustainable Technologies 2022 is KES's duel themed conference incorporating: Sustainability in Energy and Buildings (SEB-22) & Sustainable Design and Manufacturing (SDM-22).
Please Note The individual conference websites are under construction and may not be functioning yet or you may see last years website. Thank you for your unerstanding!
Sustainability in Energy and Buildings (SEB-22)
Details
-
http://seb-22.kesinternational.org
Sustainable Design and Manufacturing (SDM-22)
Details
-
http://sdm-22.kesinternational.org
---